Allen R. Kates, MFAW
Allen's Bio
My background as a professional writer, journalist and editor spans 35+ years. Here are some highlights.
Experience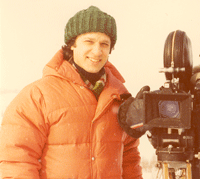 Ghostwriter and book editor for over 20 years

Wrote television documentaries, dramas, current affairs, film scripts, short stories, newspaper and magazine articles and books
Produced hundreds of television programs
Story development executive at Twentieth Century Fox Film Corporation in Hollywood for several years. My job was to find and collaborate with writers.


Author of the internationally acclaimed book CopShock, which was the basis for an A&E Television Network documentary


Education



Studied creative writing at Goddard College and earned a Master of Fine Arts in creative writing degree (MFAW). It was boot camp for writers!

Film, television and journalism at Ryerson University (BA)

English and Drama at the University of Windsor

Publishing with renowned expert Dan Poynter

Trained in PTSD, suicide and crisis intervention


Trauma Expert


As a trauma expert, I'm Board Certified In Emergency Crisis Response (BCECR) by the American Academy of Experts in Traumatic Stress

Earned certificates in Posttraumatic Stress Disorder studies, Critical Incident Stress, and crisis and suicide intervention from the International Critical Incident Stress Foundation (ICISF), and the Pima County Attorney's Office


Animal Lover


If you include animals in your stories, then you've come to the right place. I have 2 cats, 3 dogs, and a lovebird—all rescued animals.
I used to have 2 pet cows and I would hug and kiss them and take them for walks. They lived out their lives in freedom on an Arizona cattle ranch where I lived for nearly 5 years.


Books


Most books that I've ghostwritten are confidential; however, here are three books where I share a credit.


CopShock, Second Edition Gifts My Father Gave Me Just Plain Dorothy
by Allen R. Kates by Sharon Knutson-Felix by Dorothy H. Finley



More Details


For more biographical information, please go to

www.GhostwritingMaster.com

. Click on "Allen's Background."

"I feel safe, believed and respected in exposing my heart,
soul and mind on paper to Allen. He is astute and honest
in his comments and suggestions, filling me with
encouragement and belief in my ability to write a horrifying
story beautifully."

-Dawn Rafferty, memoir in progress




To contact Allen, please click

here

.

To Top of Page

www.Ghostwriter-Books.com